SOFIYA TKACHENKA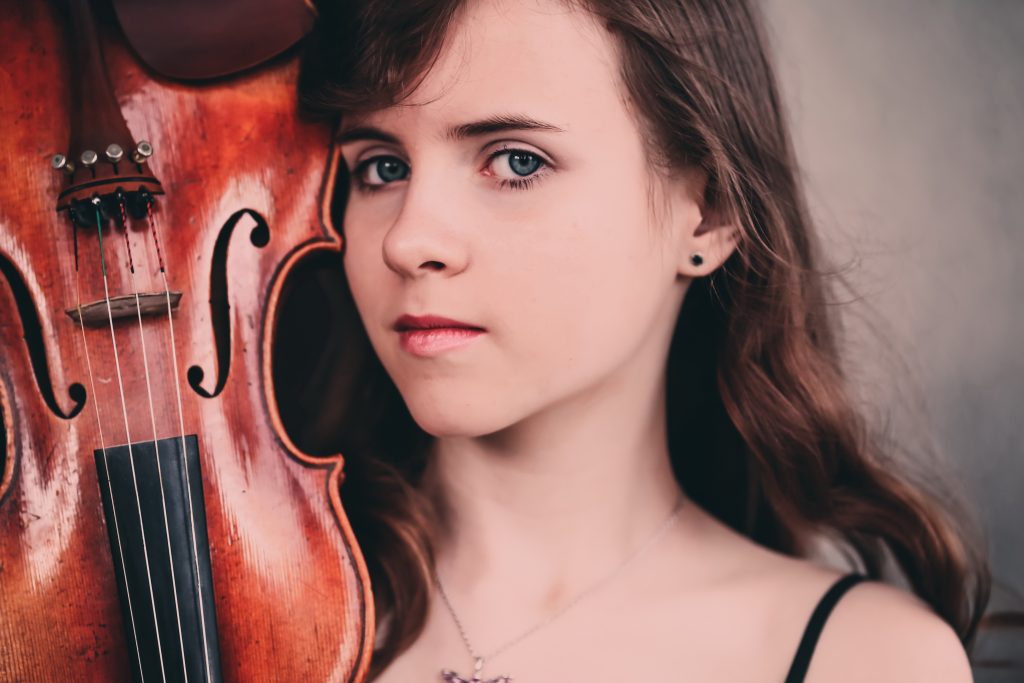 Sofiya Tkachenka (2006)
Sofiya is a student of Music Gymnasium-College of State Music Academy of Belarus where she studies violin. She is well gifted in feeling and understanding music despite the young age. Sophiya also studies composition, conducting, solo and choral singing. She was honored with fellowship of Belarus State foundation for talented youth.
As a composer Sophiya was awarded at various international competitions for young composers: III International competition of young composers «SAMAL»-Grand Prix (2020),  III All-Russian competition with International  participation «We are composers»"-Grand Prix (2019), I International composers competition «New Music Generation – 2019» – 1-st prize,  VI International competition «GRAND MUSIC ART»- 2 prize, and awards and specials prizes at various national competitions.
Sophiya's music compositions vary from pieces for solo violin, piano to string quartet and songs for solo and choral singing. Sophiya's song «The last war of all wars» participated in national song contest for Junior Eurovision.  Her compositions have been performed at many stages such as Minsk Philharmonic Hall and the Wankowicz House.