Jesús Ángel León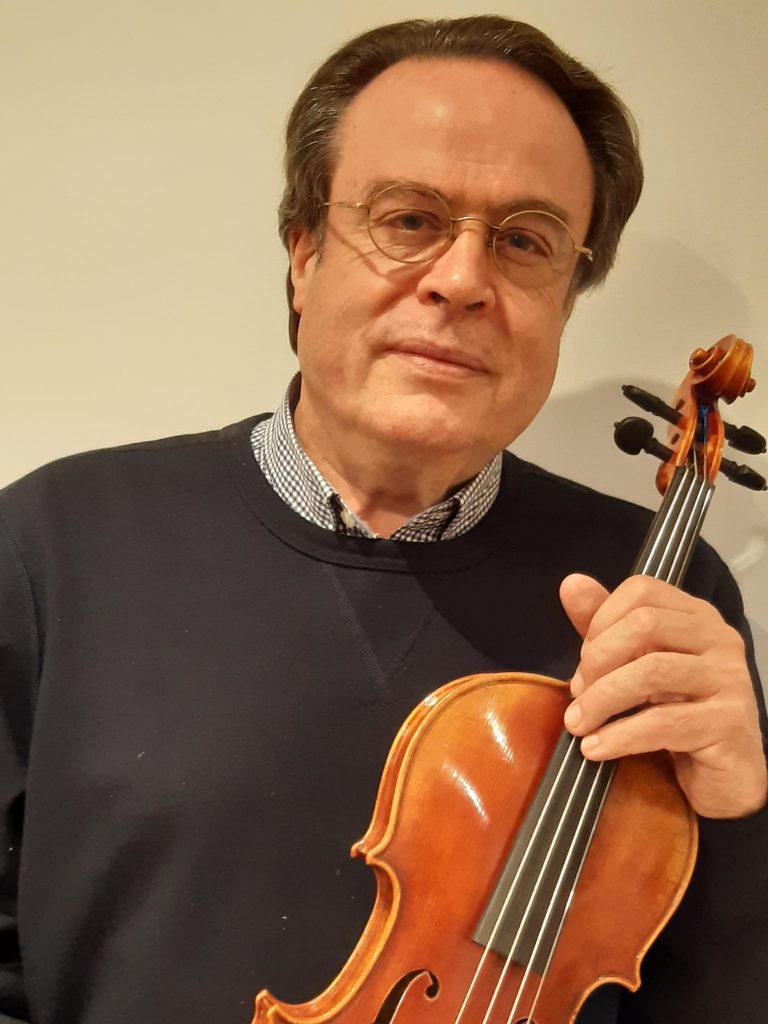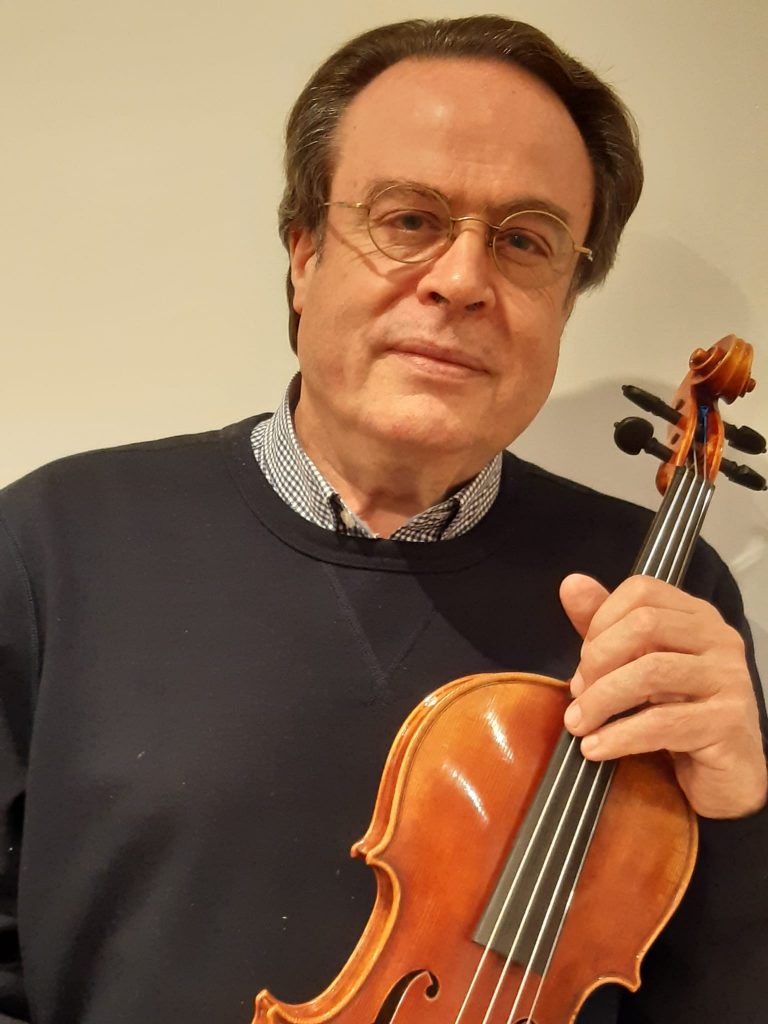 The violinist and composer Jesús Ángel León studied in Barcelona
with Xavier Turull and, after completing his academic and university
education, he perfected with Uri Pianka and Ruggiero Ricci. He has been soloist of the Madrid Symphony Orchestra and the Euzkadi Symphony.
He has also been a founding member of the Arcana Quartet, with which he performed at the Teatro Real de Madrid and at the UNESCO
headquarters in Paris in 1988. He has also been concertmaster of the
Classical Orchestra of Madrid and of the Spanish National Orchestra. As a soloist, he has performed with orchestras such as "Solistes de
Catalunya", Classical Orchestra of Madrid, "Villa de Madrid" Orchestra,
Chamartín Symphony Orchestra, Castilla y León Symphony Orchestra,
National Orchestra of Spain, "Reina Sofía" Chamber Orchestra ,
Orchestra of the Community of Madrid, "Catalan Chamber Orchestra"
etc, with directors such as Cristóbal Halffter, Odón Alonso, Josep Pons,Yeruhan Scharovsky or Günther Herbig, with whom he made his solo debut with the ONE in 1997.
He has always maintained a firm commitment to Spanish music and composers of his time, as evidenced by the innumerable premieres of Spanish works that he premiered in the ARCANA QUARTET and which continues today with the SONOR ENSEMBLE. In 2002 he became the first Spanish violinist who performed the Concert No. 1 for violin and orchestra by Cristóbal Halffter. He did it with the Castilla y León Symphony Orchestra
conducted by the composer himself. Jesús Ángel León has made
numerous radio, record and television recordings.
With the pianist Miguel Ángel Muñoz he has recorded works for Manuel Valls, Xavier Montsalvatge, José Luis Turina and Antón García Abril for GYC Records; and for the "Verso" label, works by Falla, Toldrá and Joaquín Turina, in recordings widely praised by specialized critic.
In 2004 he premiered the concert for violin and strings "Mechanics of Oblivion", by Pablo Riviere, dedicated to him, at the International Festival of Contemporary Music in Alicante. Together with Miguel Ángel Muñoz, he made an international tour shortly after, sponsored by the CDMC and the Cervantes Institute, which includes participation in the "Mediterranean Contemporary Music Days" in Istanbul, and two recitals in Paris and Vienna.
On behalf of the "América-España" Festival, he did an orchestration of the "Sis Sonets" by Eduard Toldrà, which he premiered in Madrid with the NATIONAL ORCHESTRA OF SPAIN, and in Barcelona with the CATALAN CHAMBER ORCHESTRA .
Since 2016 Jesús Ángel León is the first violin of the SONOR ENSEMBLE and, from 2020, concertmaster of the SPANISH CLASSICAL ORQUESTRA. In recent years, his dedication to
composition is growing. Some of his works have been presented in
several spanish concert halls (National Auditorium of Madrid,
Auditorium of Valencia, Auditorium of Zaragoza, Palacio de Festivales de Santander) as well as in various international festivals (Paderewski
Festival of Warsaw, Festival of Lisbon and Estoril , Festival of
Contemporary Music of Havana). He is a member of the Association of Madrid Composers.