Dan Flanagan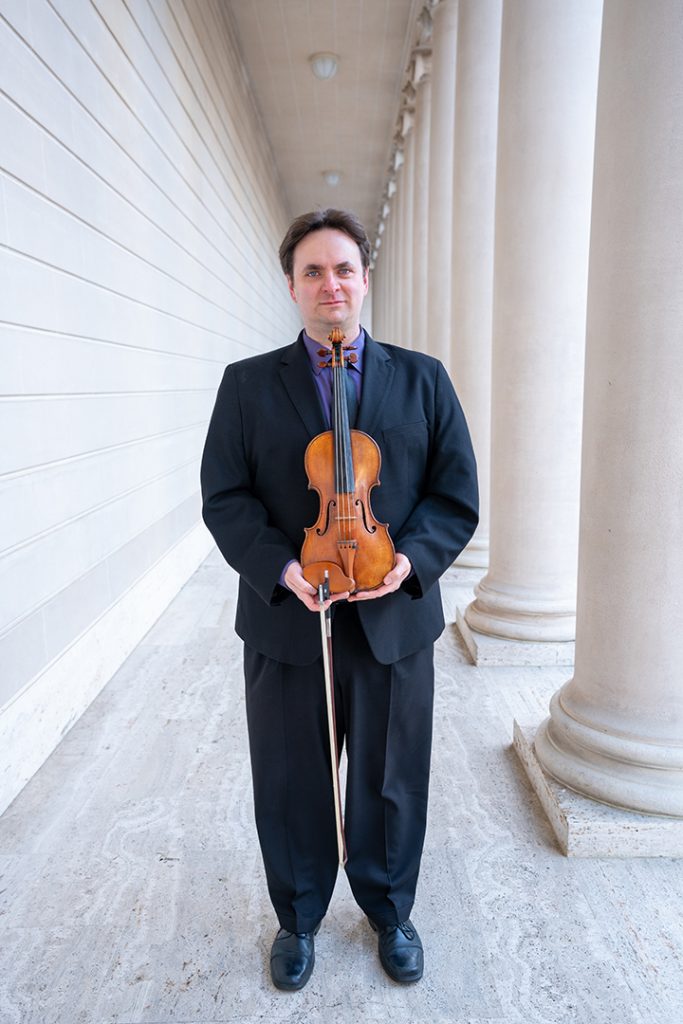 Dan Flanagan currently serves as Concertmaster of the Sacramento Philharmonic and Opera, Concertmaster of the Modesto Symphony, Concertmaster of West Edge Opera, Concertmaster of Opera Paralléle, and Instructor of Violin at University of California, Berkeley. 
Described as a "stellar musician" (Nevada Reviews), he has been praised for his "exquisite tones" and "forthright brio" (Sacramento Bee), and his "violin… solos were excellent" (San Francisco Classical Voice). A dedicated orchestral player, Flanagan has performed as concertmaster with the Oakland Symphony, Santa Rosa Symphony, California Symphony, California Musical Theater, Festival Opera of Walnut Creek, Symphony Silicon Valley, Merced Symphony and Symphony Napa Valley. 

He performs regularly with the San Francisco Opera and Ballet and records film, video game, and television soundtracks with the Skywalker Symphony Orchestra.  He is a member of the Solano Trio, the Eco Ensemble, and was a founding member of the Farallon Quintet.  At the start of the pandemic, he began composing and commissioning original works inspired by paintings in his collection and posting videos of them on Youtube.  The series was recommended by San Francisco Classical Voice, KDFC, and The Strad, and has received thousands of views. 

For the 2021-22 season, he is planning a recital tour beginning with Carnegie Hall, premiering 16 commissioned works, and a CD which will be released on the Centaur label.  His original compositions have been heard throughout the San Francisco Bay Area and were recently featured in the Spread Spectrum Festival Russia and the Hunters Point Shipyard Artists Series. 
Flanagan plays on a violin made in 1840 by JB Vuillaume, once owned by the celebrated American virtuoso Albert Spalding, and he collects original artwork by French Impressionists and contemporary California artists.
D