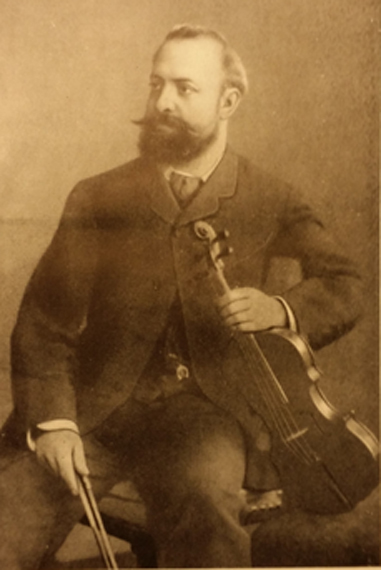 In May 1868,  Anton  Rubinstein invited a famous violinist Leopold Auer to accept a position of  professor at the St. Petersburg Conservatory and as a soloist of Imperial Theaters. For 50 years Leopold Auer taught classes of violin playing, quartet, chamber ensemble as well as directed a students orchestra.
In 1908, the Saint-Petersburg Conservatory  celebrated  40-year anniversary of L. Auer's teaching  success that lead to a decision to hold a competition named after Leopold  Auer, the father of the world famous Russian violin school. 
The First Leopold Auer Competition took place in 1911. His student, M. Piastro, became the winner of the first competition named after his teacher.
This year marks 150th anniversary of Leopold Auer becoming a professor at the st. Petersburg Conservatory the position he held  for almost half a century.
The Founder and Organizer of the Competition is the Producer Center "Russian Festival".
                   

Good luck!
Look for updates on the Competition NEWS & UPDATES page  and our pages on social networks. 
http://rufest.com/konkurs-auera/violin-competition/ 
https://www.facebook.com/groups/auerviolin/